"Happiness lies in the joy of fulfillment and the thrill of creative effort." FDR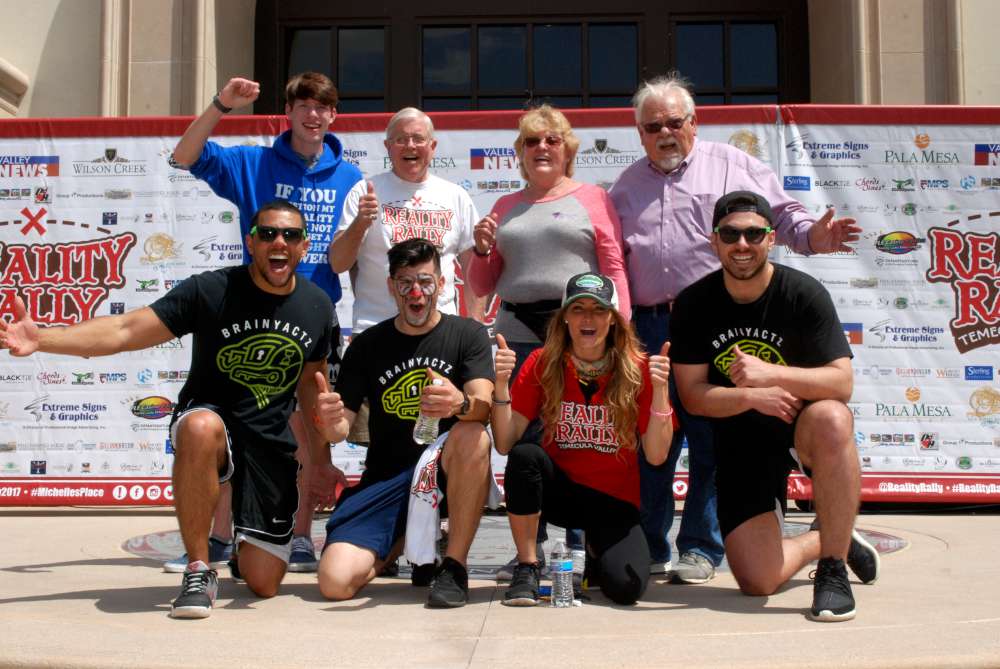 FDR once said, "Happiness lies in the joy of fulfillment and the thrill of creative effort." At Brainy Actz, this is the happiness we wish to instill in others and we believe Reality Rally fully encompasses this belief. Raising money for breast cancer is one thing, but Reality Rally is so much more than that. We are so honored and blessed to be a part of this creative movement because it allows people to join together in a fun-filled, positive environment with the purpose of inspiring not only those affected by breast cancer, but all of us as well.
Reality Rally has opened so many doors for me personally but the doors of opportunity Realty Rally offers businesses, volunteers, sponsors and so many more has really been a major part of our success.
I was contacetd by Brainy Actz Escape Rooms and we met right away. I could see what fun they would be to be a part of Reality Rally in some way and they could see the value of being a part of what we do. I do think they really did not know how much fun they would have while promoting their newly open Escape Room Experience.
They took a look at the ways Reality Rally offers opportunities for businesses to promote their business through our event and hopped right on several. They purchased a Casino Table Sponsorship at our Celebrity Reception at Wilson Creek, a Banner and a Live Stream Interview which we stream not only on the Temecula TV Channel buy around the world !!! . They know how to play in the game of promotional jungle of commerce.
They also purchased a team to play in the Reality Rally Amazing Race in the Corporate Cup Division and along with Figgy from Survivor they had a great time.
Brainy Actiz is a class act with their heart in the right place.They could see that what we do is "Fun for Funds" and made an offer to help raise more funds. They also ran a special rate fundraiser for Michelle's Place. They donated a portion of all Escape Room tickets sold and they will be repeating this offer again.
Take a look at the fun that you can have when you go to Brainy Actz Escape Rooms. Great for families, birthday parties, team building......any reason.
The Lost Jungle Safari Adventure
Thank you Brainy Actz. See you are Reality Rally May 3rd 4th 5th 2018