Without hesitation,he said yes to such a worth while cause.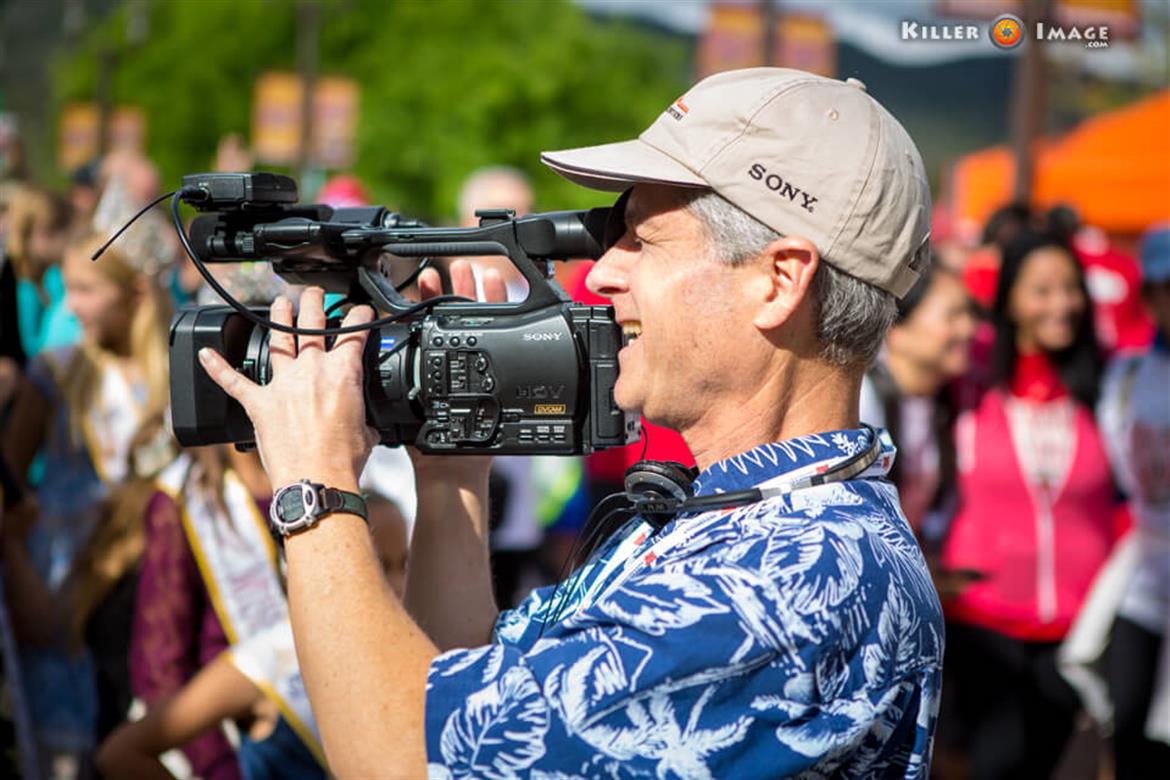 Perhaps Michael didnt know what a huge part he would play in my life and Reality Rally when he said YES to coming on board to help.
I met Michael when I was The Easter Bunny and he was the official videographer for PALS Pre School. Michael recognized me from Survivor (before I put my bunny head on) and we chatted. He asked what I would be doing now that my Survivor dream had happened. Well......I told him about my new dream that came to me in the jungle of Gabon after I was booted off. Little did he know what a huge part he would play over the next 8 years for Reality Rally and for me personally. He was our first Imagery Team Member and has sponsored his time and talent ever since for many parts of my life. His video highlights along with many others from our other videograpehrs on our Imagery Team can be seen on Video Highlights
Michael also produced our website Event sizzle reel

He is like a silent "Ninja", he is everywhere capturing our 3 day fundraising event, 'Fun for Funds" for Michelle's Place Breast Cancer Resource Center . He then spends endless hours editing and producing so the world can see who we are and what we do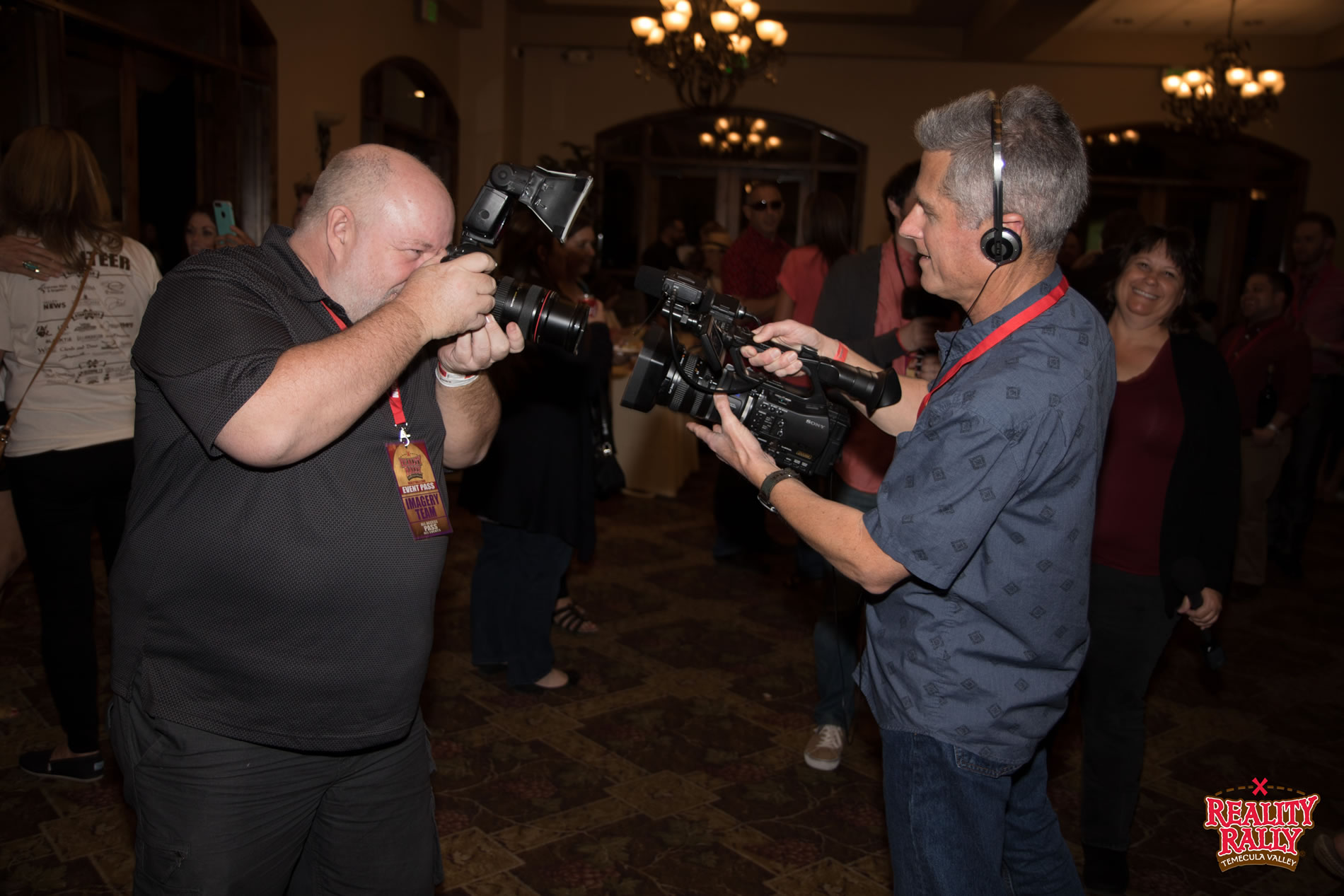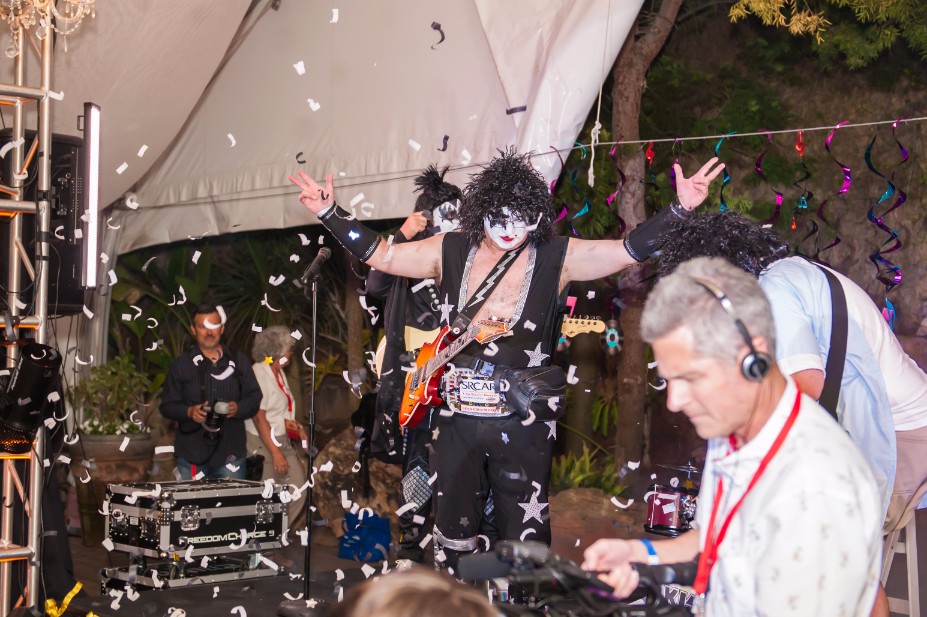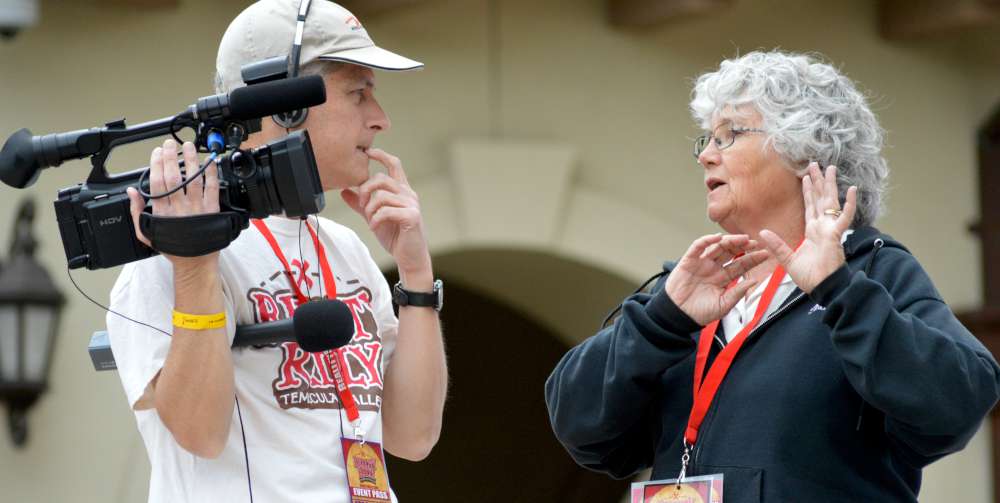 With Dale from Killer Image on our Imagery Team Capturing the Lip Sync Showdown Reading my mind to produce just what I was thinking
He also became part of my other dream after Survivor, sharing my story and life philosophy in public speaking. Gillian Larson.com He produced my sizzle reel.

SO.....who is Micheal Scalise of Black Tie Productions.???
This is what Michael has to say......
Michael Scalise of Black Tie Productions was recruited by Gillian Larson to be a part of Reality Rally long before there even was a Reality Rally. She told Michael of her grand idea that came to her after her appearance on Survivor…and without hesitation he said yes. Helping Michelle's Place and the women battling breast cancer is a worthwhile cause…and as we have come to discover…Reality Rally is a lot of fun…and hard work…but Gillian and her crew are very organized and professional. Black Tie Productions is proud to be on her team.
Black Tie Productions is a part of the Reality Rally Imagery Team…documenting the event and producing various promotional videos along the way. They enjoy meeting the various Reality TV celebrities that participate each year.
About Black Tie Productions

Black Tie Productions, a video production company, is owned and operated by Michael Scalise. Michael is an Emmy award winning producer and editor…with over twenty five years of experience in the broadcast journalism industry. This journalistic experience is what gives Black Tie Productions the edge in video production.
Please be sure to visit our website at www.blacktie-productions.com to learn more about us…and view samples of our work.
We can be reached at our office number of 951-302-1179…or by cell at 951-553-4581…and by email at Black Tie Productions.
If YOU are looking for one of the best to film for you for any type of event, Michael is the one for you.
Thank you Michael for all you have done for not only Reality Rally but also for me and so many events you have covered with me producing highlights for other organizations. Thank you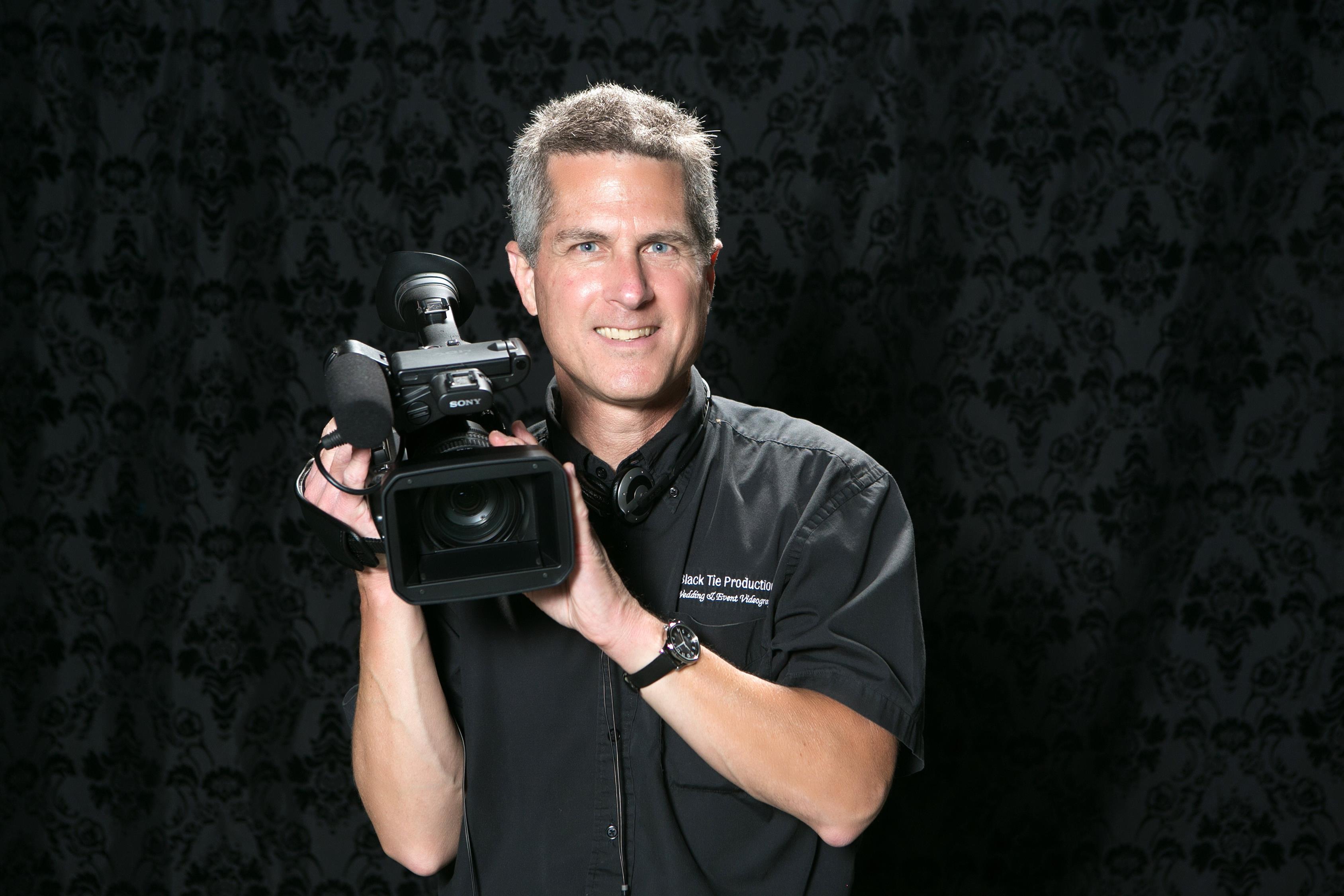 For full event information, to buy tickets and to watch Michael in action as he captures all of the "Fun" as we raise "Funds"
Check out our website Reality Rally Save the dates and be there. 3rd 4th 5th May 2018